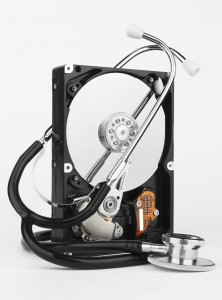 Have a plan so you're covered when disaster strikes
Disaster recovery (DR) is a holistic strategy including people, processes, policies, and technologies. It focuses on restoring the IT systems critical to supporting business functions. If you don't have a DR strategy yet, we can help you create your own plan for the systems you host on Rackspace infrastructure. Our disaster recovery specialists can review your environment and propose a mix of resiliency tools that can help you achieve your recovery targets—all within your budget.
How we can help
Whether you need help backing up important databases or architecting a complex replication solution across Rackspace data centers, we have the expertise, technologies, and services that your plan needs. See how a solution might look by viewing a reference architecture.
The best way to avoid downtime is to eliminate single points of failure in your configurations. As you add redundancy, your ability to recover quickly improves—and your costs increase. We understand that DR is expensive, so we can offer you an experienced team that can help you choose the right resiliency solutions based on your risk tolerance, and ensure they're optimized to meet your recovery objectives and budget. Our disaster recovery specialists can help—contact us.
Disaster Recovery Overview
When it comes to disaster recovery management, every business has different needs.
We start by working with you to understand your unique goals and challenges. Then we tailor data backup and recovery solutions specifically designed to meet them. The best solutions come from combining your understanding of your business with our expertise and experience with availability.
Our disaster recovery management solutions are designed to be flexible enough to work with complex, hybrid systems, and to scale up and down based on your needs. They are designed to meet the full range of recovery time and recovery point objectives (RTO/RPO) you require. And we back all of our RTO/RPO commitments with contractually-guaranteed service level agreements.
Recovery services include:
The Managed Recovery Program (MRP): specialists address root-cause recovery problems and manage your data recovery program through its entire lifecycle: from planning and testing to recovery from an interruption.
Cloud Disaster Recovery: The secure and compliant Recover2CloudSM services suite leverages the power and cost savings of an enterprise-grade cloud disaster recovery solution for contractually guaranteed tiered recovery.
Data Backup & Replication: From high-availability failover solutions to simple restoration of deleted files, SunGard offers a full range of flexible data replication, backup and recovery options, including online backup, server and storage replication.
Recovery Infrastructure: Availability Services operates facilities throughout North America and Europe with the flexibility to deliver the most sophisticated infrastructure environments with significant recovery capacity.
Workforce Continuity: With mobile disaster recovery units, workforce continuity facilities, and remote access, delivers comprehensive workforce continuity solutions so even when your place of business is unavailable, you can stay up and running no matter what.
Planning & Software: consultants work with you to develop a recovery program tailored to your business. Our industry-leading continuity management software allows you to create, maintain, and execute a business continuation plan effectively.